Quiz! Can you name the most expensive transfer in Europe every season since 2000?
Transfer season is almost upon us – but can you remember the lads that defined a window?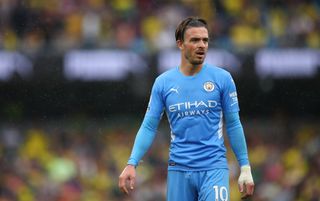 (Image credit: Getty Images)
Five minutes on the clock, 21 players to guess.
Remember to tweet your scores @FourFourTwo and share with your mates.
NOW TRY Quiz! Can you name the 75 most expensive player transfers ever?
The transfer season is a sport all of its own. One that brings the worst out of all of us, as we sit cheering our teams on from the comfort of behind our screens, refreshing the rumours feed on sports websites, and trusting any old avatar on Twitter who claims to know someone working at the Chelsea club shop.
Last year was the season that makes fools out of all. The season in which we convince ourselves that £20m for an uncapped English full-back isn't that much money; where we think of the most ludicrous swap deal that could feasibly happen; where we threaten to disown our club if they don't invest last season's TV money into a wise purchase.
Last season, it felt a little different to usual. It was more about who your club can sell rather than who they would buy - with just about everyone panicking all the way up to deadline day.
Can you remember who's defined this strange time of year over the seasons?
MORE QUIZZES
Quiz! Can you name every club to reach a Champions League or European Cup final?
Quiz! Can you name the 25 goalkeepers with the most Premier League appearances?
Thank you for reading 5 articles this month* Join now for unlimited access
Enjoy your first month for just £1 / $1 / €1
*Read 5 free articles per month without a subscription
Join now for unlimited access
Try first month for just £1 / $1 / €1