Champions League 2023/24 group stage seedings confirmed: Manchester United, Arsenal and Real Madrid all left out of Pot 1
The 26 teams who have already qualified for the competition have found out their seeds ahead of next season's Champions League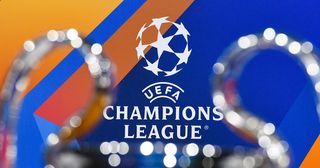 (Image credit: Richard Juilliart - UEFA/UEFA via Getty Images)
UEFA has announced the seedings for the 2023/24 Champions League group stage draw, with each qualified team finding out which pot they have been placed in ahead of next season's edition.
Following their 1-0 win in the final against Inter Milan, Manchester City have been placed in Pot 1 as titleholders, alongside Europa League winners Sevilla. The rest of the top pot consists of the champions from Europe's top six leagues according to UEFA coefficient, though Feyenoord are also included due to Manchester City's success in the Premier League as well.
Therefore, Manchester United, Arsenal and Real Madrid all find themselves in Pot 2 for the Champions League draw, meaning they'll all face a difficult group stage test.
Newcastle United, meanwhile, are one of only three already-qualified sides - along with Celtic and Real Sociedad - who do not know their pot. The trio could be in either Pot 3 or Pot 4, depending on which sides progress through the Champions League play-off rounds. Feasibly, Bayern Munich, Real Madrid, AC Milan and Newcastle could form a group next season.
Union Berlin and Lens are the only two sides already placed in Pot 4, their lack of European experience ensuring they're the lowest teams in terms of coefficient.
Six teams are still to qualify for the Champions League.
Champions League 2023/24 group stage pots
Pot 1:
Manchester City
Sevilla
Barcelona
Napoli
Bayern Munich
Paris Saint-Germain
Benfica
Feyenoord
Pot 2:
Real Madrid
Manchester United
Inter Milan
Borussia Dortmund
Atletico Madrid
RB Leipzig
FC Porto
Arsenal
Pot 3:
Shakhtar Donetsk
Red Bull Salzburg
AC Milan
Lazio
Red Star Belgrade
Pot 3 or 4:
Newcastle United
Celtic
Real Sociedad
Pot 4:
Union Berlin
Lens
When is the Champions League 2023/24 group stage draw?
The Champions League 2023/24 group stage draw will take place on August 31, 2023.
All 32 teams that qualify for the competition will have been seeded into four separate pots prior to the draw, with eight different groups created from randomly selected teams. No two teams from the same country can be drawn together in the group stage, either.
The first round of games will commence on September 19 and 20, with the final hosted at Wembley on June 1.
Thank you for reading 5 articles this month* Join now for unlimited access
Enjoy your first month for just £1 / $1 / €1
*Read 5 free articles per month without a subscription
Join now for unlimited access
Try first month for just £1 / $1 / €1