Ranked! Every current Premier League manager, from longest-serving to shortest
Premier League managers are dropping like flies – so who's been around the longest?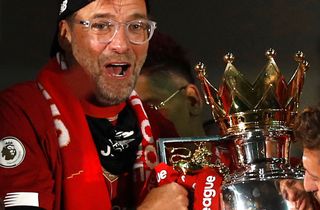 (Image credit: Getty Images)
Premier League managers have the lifespans of mayflies these days. The Match of the Day post-match interview circuit is like a constantly revolving carousel of fashionable European coaches you've not heard of and won't remember, that last guy's old assistant manager, and Roy Hodgson.
Long gone are the days of Alex Ferguson and Arsene Wenger. In fact, some of the longest-serving managers in the top flight these days are ones we've barely heard of (Jurgen... Kloop? It's not ringing a bell).
Here are the current Premier League managers, in order of length of service. Let's started with the newest:
=20. Chelsea – Bruno Saltor (interim), April 2 2023
Somehow, Graham Potter had climbed to 11th before he was given the heave-ho by Chelsea. Bruno Saltor will fill in while the Blues search for a new boss, but rumours suggest they'll have a new permanent manager very shortly.
=20. Leicester – Adam Sadler and Mike Stowell (interim), April 2 2023
Brendan Rodgers had four years under his belt at Leicester, having previously notched up three at Celtic and Liverpool. Whether his replacement has a similarly length spell could depend on whether they can guide the Foxes to safety.
18. Tottenham – Cristian Stellini (interim), March 26 2023
Well, we for one cannot believe Antonio Conte didn't go on to become a long-serving Tottenham manager. Stellini's background is not as manager, but as Conte's assistant, he filled in while the latter was recuperating from gallbladder surgery.
17. Crystal Palace – Roy Hodgson, March 21 2023
Roy Hodgson is in his 22nd job as a football manager, in a career that began in 1976. His previous longest stints have been with Malmo, between 1985 and 1989, and, er, Crystal Palace, between 2017 and 2021.
Currently, his contract runs until the end of the season. At 75, we'd be surprised if he stayed on longer than that, but it's foolish to write Roy off…
16. Leeds – Javi Gracia, February 21 2023
Javi Gracia has had 13 jobs since becoming a senior team manager in 2007. Leeds have had 16 permanent managers in that time.
Will he climb much further up this list? Absolutely not.
15. Southampton – Ruben Selles (interim), February 12 2023
Selles had never managed a club before he joined Southampton in June 2022. He then became caretaker manager for a single game in November 2022, then caretaker manager again in February 2023, and then was handed a contract to be head coach until the end of 2022/23 season later that month. Can he go on and become the Premier League's longest-serving manager? We wouldn't rule it out.
14. Everton – Sean Dyche, January 30 2023
A former mainstay of this list, Dyche spent 10 years at Burnley, seven of which were in the Premier League.
Everton are no strangers to long-serving bosses – David Moyes spent 11 years at Goodison – but it's still too early to know whether this particular match will prove as lengthy.
13. Wolves – Julen Lopetegui, November 14 2022
Lopetegui was perhaps most famous on these shores for the controversial end to his time as Spain boss – being enceremoniously booted from the national team job just days before the 2018 World Cup after lining himself up a plum move to Real Madrid after the tournament.
While the Real job didn't work out, he went on to win the Europa League with Sevilla in 2020, and replaced Bruno Lage as Wolves manager during the 2022 World Cup break.
12. Aston Villa – Unai Emery, November 1 2022
Former Arsenal boss Emery returned to Spain after his bruising 18 months in north London. With Villarreal, he won his fourth Europa League title, reached a Champions Leaggue semi-final – knocking out Juventus and Bayern Munich along the way – and turned down a new Saudi-powered Newcastle. Eventually it was Aston Villa that tempted him back to the Premier League.
11. Brighton – Roberto De Zerbi, September 18 2022
Roberto De Zerbi earned favour at Brighton when his first win came in the form of a 4-1 drubbing of Chelsea, managed by their former gaffer Graham Potter. It's not a huge surprise then, that he has already outlasted Potter's reign in London.
After several clubs in his native Italy, including a three-year stretch at Sassuolo, De Zerbi's promising time at Shakhtar Donetsk was cut short as a result of the Russian invasion of Ukraine.
So his move to the Seagulls was a little out of left-field, but has put him on the radar of bigger clubs.
10. Bournemouth – Gary O'Neil, August 30 2022
O'Neil joined Bournemouth as a senior first team coach under Jonathan Woodgate in 2020, and remained to work under Scott Parker.
Following Parker's departure, O'Neil stepped up to become caretaker manager, and after a good run of form, earned himself an 18-month contract as head coach during the mid-season World Cup break.
9. Manchester United – Erik ten Hag, May 23 2022
Is this right? It feels like Erik ten Hag just arrived in Manchester, but he's already in the top 10 for longest-serving Premier League managers.
Ten Hag signed a three-year contract in 2022, and the early signs suggest he could be around for some time yet, clinching the EFL Trophy as his first piece of silverware in February 2023.
8. Newcastle – Eddie Howe, November 8 2021
Howe had spent 11 years at Bournemouth over two stints on the south coast, guiding them to three promotions and five years in the Premier League.
His Newcastle career has a long way to go to beat that, but signs on the pitch – as well as his popularity with the fans – suggest he could be there a long while yet.
7. Nottingham Forest – Steve Cooper, September 21 2021
Turnarounds don't come much better than this. Cooper took over in September, with Forest rock-bottom of the Championship. In May, he guided them to a play-off victory and a long-awaited return to the Premier League, before penning a well-deserved contract extension to 2025.
There's semi-regular speculation about his future, but Forest fans seem keen to hang on to him.
6. Fulham – Marco Silva, July 1 2021
None of Silva's previous stints with English sides lasted very long: four months at Hull, eight at Watford and 17 at Everton.
In his first season at Fulham, he guided them to the Championship title – totting up an impressive 107 goals along the way. In the first year back in the Premier League, the Cottagers never looked in trouble, pushing for top half finish and the prospect of Europe.
5. West Ham – David Moyes, December 29 2019
An unusual one this: this is Moyes' second stint with the Hammers, with no other clubs in between. Had he avoided the sack the first time around, he'd be third on this list.
His second stint delivered West Ham's best-ever Premier League points total in 2021, earning him a contract extension until 2024.
4. Arsenal – Mikel Arteta, December 20 2019
The former Gunners captain's time as manager hasn't all been smooth-sailing – there were plenty of sceptics calling for his head after three consecutive seasons of failing to crack the top four.
However, belief in the building of a project – not to mention an FA Cup victory – meant the Spaniard survived long enough to put together a title challenge in 2022/23.
3. Brentford – Thomas Frank, October 16 2018
Former Brondby boss Frank joined Brentford in 2016 as assistant head coach, charged with working closely with players and ensuring that B team players could make the step up to the first team.
After becoming manager in 2018, he has taken Brentford to the top flight, established them as a Premier League team, and won plaudits for the Bees' style of play. When he leaves, it will surely be because a bigger team comes calling.
2. Manchester City – Pep Guardiola, July 1 2016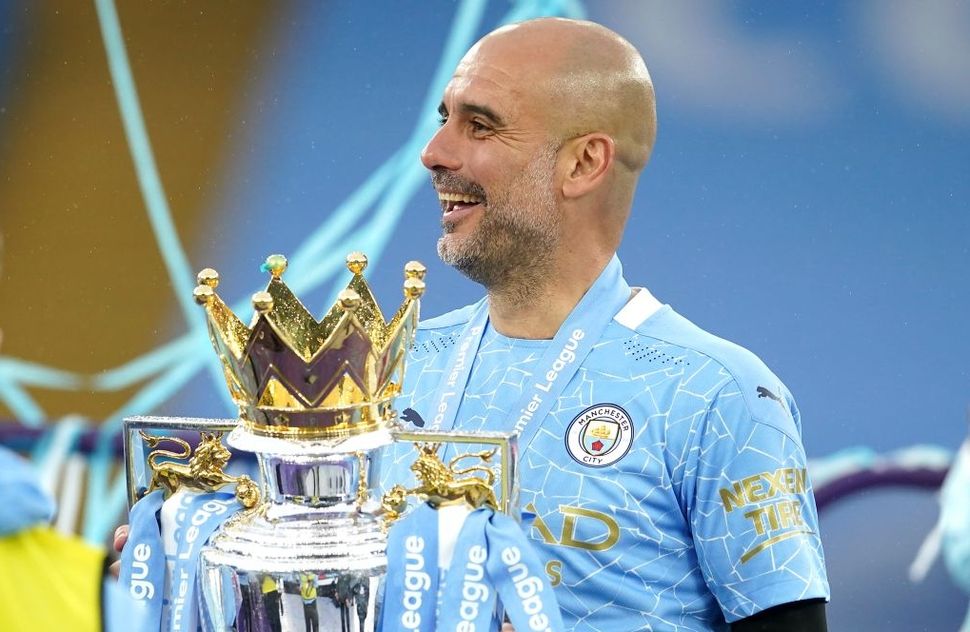 Guardiola has notched up more Premier League titles than Arsene Wenger and Jose Mourinho during his stint at Man City, has guided them to a Champions League final, and has only finished one season in the north west trophyless – his first.
Job security doesn't come much stronger.
1. Liverpool – Jurgen Klopp, October 8 2015
The great survivor of the Premier League – or "last man standing", in the German's own words. Jurgen Klopp has etched his name into Liverpool's glored history, securing not just a Champions League win but the long-awaited Premier League title, too.
His side have clocked up several of the biggest points totals in Premier League history, earning him enough credit in the bank to survive an occasional off-season.
Thank you for reading 5 articles this month* Join now for unlimited access
Enjoy your first month for just £1 / $1 / €1
*Read 5 free articles per month without a subscription
Join now for unlimited access
Try first month for just £1 / $1 / €1
Get FourFourTwo Newsletter
The best features, fun and footballing quizzes, straight to your inbox every week.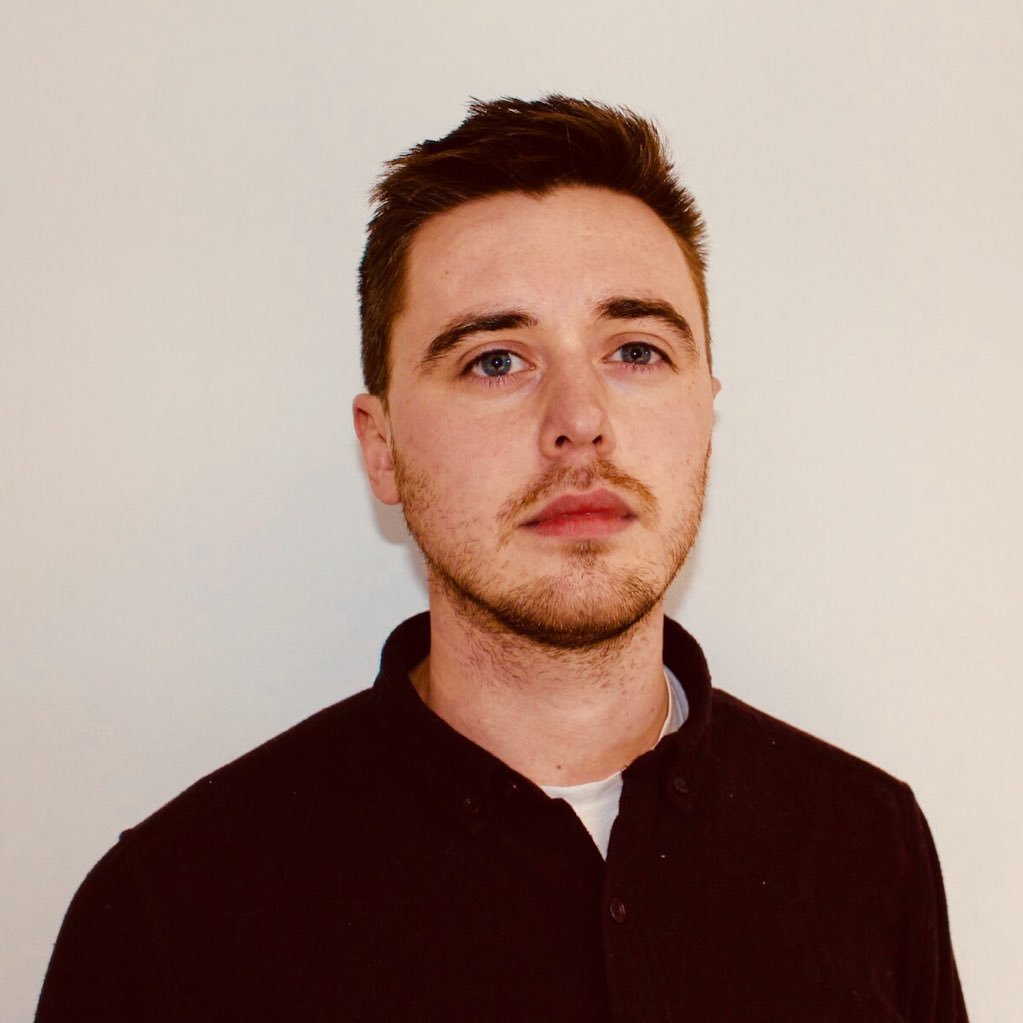 Conor Pope is the former Online Editor of FourFourTwo, overseeing all digital content. He plays football regularly, and has a large, discerning and ever-growing collection of football shirts from around the world.
He supports Blackburn Rovers and holds a season ticket with south London non-league side Dulwich Hamlet. His main football passions include Tugay, the San Siro and only using a winter ball when it snows.