FIFA 18 Icons: 7 all-time legends we really want to see included
FIFA 18 will re-introduce icons of the past to younger generations. Here's a few others they need to meet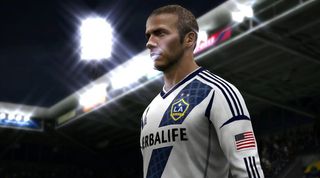 EA Sports have done their bit this summer by announcing some irresistible Icons for FIFA 18, including special versions of Ronaldinho, Ronaldo, Rio Ferdinand, Diego Maradona and Thierry Henry.
But why stop there? Assuming they'll return the stars of yesterday they included from FIFA 17, these are the seven icons we're really hoping will be introduced to FIFA 18 when it's released in September.
Zinedine Zidane
It's a disheartening realisation that some younger fans know Zidane as nothing more than a manager, or bloke with an exceedingly powerful forehead. The rest of us know better: that there were few who could match the loyalty a football showed him.
An issue with Zidane in FIFA would be his lack of pace, but that would merely make those who succeed with him all the more enlightened. Besides, we can forgive it: you'd really want Zidane in FIFA 18 to pirouette your way through midfield, slicing defences apart with passes that take out five opposition players at once.
Put the Frenchman in a midfield three next to the classy duo of Mesut Ozil and Andres Iniesta, then consider yourself part of the FIFA bourgeoisie. (Crossing your legs at the ankle and wearing black-and-white-striped jumpers while listening to classical music is encouraged, but not required.)
David Beckham
Before considering Beckham's footballing ability, one must address the beautiful elephant in the room: with the new "icon stories" feature we'd get not one but three of his hairstyles throughout the years. That alone is worth his inclusion.
But Beckham is also one of the most decorated English players of all time. He'd be a top card in FIFA, which almost makes that rock star persona pale in comparison to his footballing ability. Just imagine those crosses, free-kicks and finesse shots.
Plus, given the likelihood that FIFA returns Ryan Giggs, Paul Scholes, George Best, Ruud van Nistelrooy, Phil Neville (!) and more from FIFA 17 as Icons, Beckham would let you take one step closer to manufacturing an all-time United squad.
Eric Cantona
Speaking of Manchester United legends, Cantona is another icon we'd love to see in FIFA 18. The collar-popping Frenchman scored 82 goals in five seasons at United, winning the Premier League four times and FA Cup twice. But those honours almost feel like boring footnotes; for Cantona's overriding appeal was the way he played football.
King Eric had it all and more – not least a penchant for kicking other things he shouldn't. Granted, there's no kung-fu option in FIFA, but maybe a Cantona card could help ease the game into a period where celebrations are more realistic than ever. Or maybe not if EA don't fancy giving you the option of getting six players sent off in every game after all.
Paul Gascoigne
Too many elegies of Gazza dwell upon unfulfilled potential, which grows tiresome. The National Football Museum describes him as the "most naturally gifted midfielder of his generation" – hard to argue with when remembering the boyish brilliance that led him to Italia 90 and captured hearts forever.
FIFA, then, would be a brilliant vessel through which to channel Gazzamania and its playful peaks. So let Ultimate Team take that talent and freeze it – that daring dribbling, eye for goal and effervescent work rate – for a whole lot of virtual fun.
Roberto Baggio
To call Baggio a striker belies his creative abilities, but to call him a No.10 would undersell his dead-eyed finishing. He was, therefore, famously referred to by Michel Plantini as a "nine and a half".
Something else Baggio has also been referred to: the greatest Italian footballer of all time (Franco Baresi and Paolo Maldini might have something to say about that, mind).
Still, Baggio demonstrated great panache in his dribbling, volleys and inch-perfect dead-ball deliveries into top corners. We'd love an all-Italian Ultimate Team front three of Baggio behind Alessandro Del Piero and Pippo Inzaghi – and it's about at this point where we self-congratulate such a beautiful recipe.
Edgar Davids
Davids' career featured bone-crunching spells with Ajax, Milan, Juventus, Barcelona, Inter Milan and Tottenham (plus er, Crystal Palace and Barnet) – and the Dutchman would be a fine addition to keep in check the preening pretty boys elsewhere in this list.
The Pitbull could play a bit too – as six domestic league titles, a Champions League medal and places in the 1998 World Cup and Euro 2000 teams of the tournament attest. If all else fails, just remember him in the glorious Nike ad below (as part of a stellar cast).
Cafu
Don't think we don't care about the full-backs: the most-capped Brazilian male footballer of all time is someone we want to see in FIFA 18. Cafu represented Brazil in a quartet of World Cups, and was twice crowned a champion.
An indefatigable force up and down the right flank – you don't get an 'Express Train' nickname for nothing – Cafu was tearing up the wing until he was nearly 38, and would join the Brazilian Icon contingent of Pele, Ronaldo, Ronaldinho and Roberto Carlos in FIFA 18. That would be fun. Very fun.
More FIFA 18 stuff...
Thank you for reading 5 articles this month* Join now for unlimited access
Enjoy your first month for just £1 / $1 / €1
*Read 5 free articles per month without a subscription
Join now for unlimited access
Try first month for just £1 / $1 / €1
Get FourFourTwo Newsletter
The best features, fun and footballing quizzes, straight to your inbox every week.