RANKED! Every Premier League kit this season from worst to best
From the honking to the stonking, the trousers to the wowsers, here's a rundown of how we rate every shirt in the Prem this term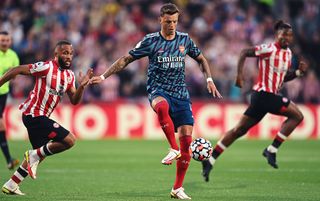 (Image credit: Getty)
There are some people who say that it doesn't matter what your team wears, so long as they win.
Boo to that, we say. Of course it matters. A football shirt has so much culture and identity in it; it can tell a story, inspire or just make you feel better about your team. It might be the reason you support them in the first place.
Some of these shirts will go on to become classics in the genre. We may look back in years to come at some of these tops as being the peak of that club's style.
Well we sat our writers down to rate each one out of 10, before working out a mean and mode to sift through all 60 of the Premier League shirts for this season. Here's our least favourite through to our most.