Quiz! Can you name the most expensive player from each of the 50 top-ranked nations on Earth?
Who became the most expensive player ever from their nation? That's the question we've got for you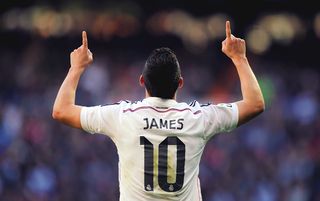 (Image credit: Getty)
18 minutes on the clock, 220 players to guess.
Remember to tweet your scores @FourFourTwo and share with your mates.
NOW TRY Quiz! Can you name the Premier League opening day line-ups 2020/21?
Breaking a club's transfer record is impressive. Becoming the most expensive player to have ever come from your country is quite something else.
It's been done a few times this summer alone. In some cases, it can turn you into a household name over night. There are players on this list whose very appearance in any old league fixture will prompt their country to get up in the middle of the night just to watch them.
We've listed out the top 50 nations in the world, according to FIFA's world rankings. There's a good mix of countries in there, from the powerhouses of the game in Brazil, France and England, to the smaller nations like Peru, Australia or Iran, who you may only be able to name a few players from.
Luckily, we're looking for pretty much the biggest player to have ever come from those countries. At least according to transfer fee... 
MORE QUIZZES
Quiz! Can you name every club to reach a Champions League or European Cup final?
Quiz! Can you name the 25 goalkeepers with the most Premier League appearances?
Quizzes, features and footballing fun
Get the best features, fun and footballing frolics straight to your inbox every week.
Thank you for signing up to Four Four Two. You will receive a verification email shortly.
There was a problem. Please refresh the page and try again.