'The Newcastle United law' is REJECTED, meaning the Magpies can sign Saudi Pro League stars this winter
Newcastle United and others are free to loan players between affiliated teams, following a controversial vote over the transfer window this winter
(Image credit: Alessandro Sabattini/Getty Images)
Newcastle United owners, the Public Investment Fund of Saudi Arabia, are free to loan the Magpies players this winter.
This follows a Premier League vote in which 13 of the 20 top-flight sides voted against a ban on affiliated clubs doing business with one another in the transfer window. Newcastle are not the only team to have an affiliated outfit, of course, with the likes of Manchester City, Nottingham Forest and Chelsea all having satellite clubs in Europe.
The conversation has been focused towards the Toon, however, following the influx of investment in the Saudi Pro League. At current, four of the top flight sides in the Middle Eastern nation have PIF ownership, perhaps greasing the wheels for potential deals between themselves and Tyneside.
Newcastle United are free to loan players between themselves and Saudi Arabia: so why does this matter?
The suggestion put forward was that it wasn't fair for Newcastle to share the same ownership as Al Nassr, Al Hilal, Al Ittihad, and Al Ahli.
Sure, Manchester City's City Football Group also owns high-flying La Liga side Girona – but networks like that have never been seen as a compromise to the sporting integrity of the league. Likewise, Watford's relationship with Udinese was never seen as an issue. Not like this, anyway.
The massive development of Saudi Arabian football in the past 12 months, however, could not only see Newcastle's owners loaning world-class players to St. James' Park for absolutely free. In a bid to circumvent Financial Fair Play regulations, the country's sovereign wealth fund could refuse to send them to some of the Magpies' rivals.
In theory, Newcastle can now sign Cristiano Ronaldo without having to pay him a wage, or his club a loan fee – and 13 of the 20 Premier League stake holders have voted for that.
Who could Newcastle United sign from the Saudi Pro League?
The notable stars that Newcastle could buy makes for a hell of a list…
Al-Hilal
Kalidou Koulibaly
Ruben Neves
Aleksandr Mitrovic
Neymar
Sergej Milinkovic-Savic
Yassine Bounou
Malcom
Al-Nassr
Seko Fofana
Cristiano Ronaldo
Sadio Mane
Alex Telles
Otavio
Aymeric Laporte
Marcelo Brozovic
Talisca
David Ospina
Al-Ittihad
Luiz Felipe
N'Golo Kante
Fabinho
Karim Benzema
Jota
Al-Ahly
Roger Ibanez
Riyad Mahrez
Roberto Firmino
Edouard Mendy
Gabri Veiga
Merih Demiral
Franck Kessie
Ezgjan Alioski
Allan Saint-Maximin
Will Newcastle actually sign anyone from the PIF-owned Saudi sides?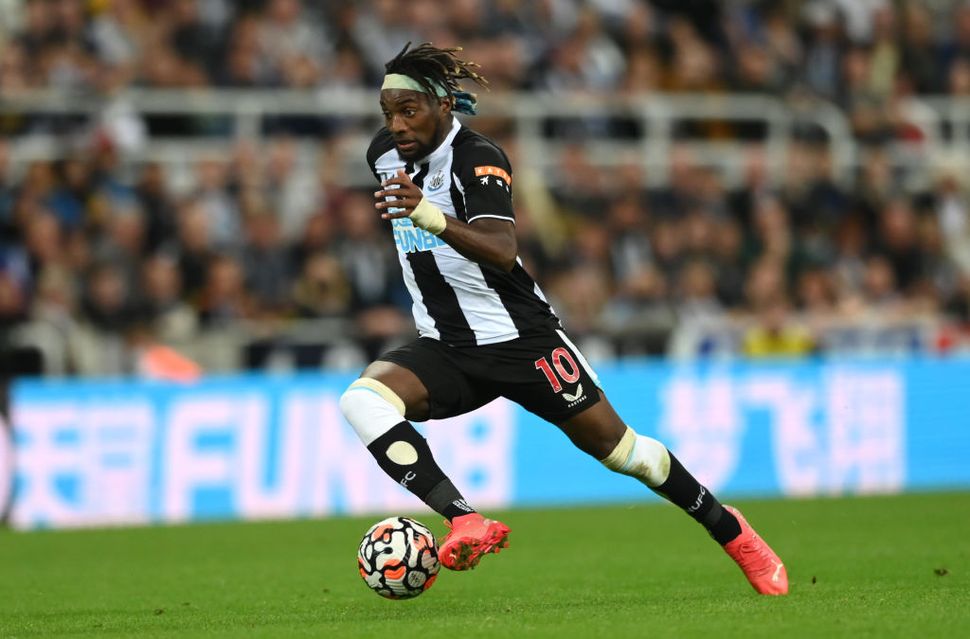 According to the Athletic, the only player linked with the Toon so far – Ruben Neves – is going nowhere.
Newcastle however, might look to avoid all controversy and simply pass on the option of bringing a Saudi star to Tyneside this winter, with no concrete links to a single player from any of the four PIF-owned sides. The likes of Kalvin Phillips, however, seem like far more likely options.
And anyway – as hinted at – this is hardly a new thing that only affects one side. Crystal Palace shareholder John Textor owns Lyon: but no one has mentioned that the Ligue 1 strugglers could send a star player to south London for nothing. Arsenal engineered a deal to sign Auston Trusty from KSE-owned Colorado Rapids two Januarys ago – only to sell him to Sheffield United at a profit: something that helped their FFP over the summer.
Premier League sides have clearly decided that this would have been a rule that would have hindered themselves far more than it would have stopped Newcastle.
It'll likely go to UEFA's table if those who oppose it want any kind of action.
More Newcastle United stories
A look at five midfielders Newcastle United could sign to replace Sandro Tonali during his 10-month ban.
Meanwhile, Newcastle have been linked with a £42m England international in the January transfer window.
And Newcastle's long-serving physio discusses the 'volcano' of the takeover with FourFourTwo, plus Eddie Howe's arrival in a dramatic change of fortunes for the Magpies.
Thank you for reading 5 articles this month* Join now for unlimited access
Enjoy your first month for just £1 / $1 / €1
*Read 5 free articles per month without a subscription
Join now for unlimited access
Try first month for just £1 / $1 / €1