Quiz! Can you name the 35 current Premier League players who made their debut in the competition 10+ years ago?
Cast your minds back to when these were fresh-faced whipper-snappers. Well, most of them…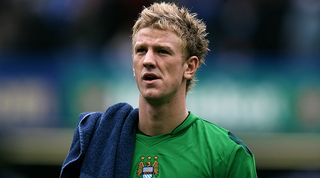 Back to work after four days of eating, drinking and probable sunstroke. It's tough: we hear you.
Better make sure you've got some caffeine for this one, then: the 35 current Premier League players who made their debut in this competition 10 or more years ago – or over 17 years, if you're the old-timer at the start of this list.
Please note the following, though, before you kick off at us on Twitter (we know how you like that so much): 'Club' clue shows who the player made his Premier League debut for, NOT who he plays for now. Correct answers must have featured in the Premier League in 2018/19. Players who did, but then left the league, are included as bonus answers.
Got it? Excellent. It's a tough one, so we're giving you 12 minutes to get it done and then tell us your scores (with proof) @FourFourTwo – retweets all around for those who do.
So without further rambling...
THEN READ…
LIGHTS, PLEASE! The 7 best Premier League night games
RANKED The 50 best players in the Premier League this season
---
Quizzes, features and footballing fun
Get the best features, fun and footballing frolics straight to your inbox every week.
Thank you for signing up to Four Four Two. You will receive a verification email shortly.
There was a problem. Please refresh the page and try again.