Football Manager 2018 wonderkids: Unlimited transfer budget
Whether you're a moneybags club backed by Qatari oil magnates or just a run-of-the-mill Premier League behemoth, you'll want a look at this lot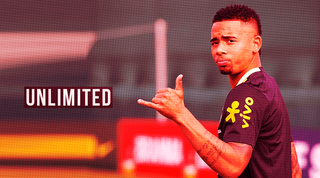 Amadou Diawara
Available for: £35m
In-game stats:
Need to know: Thought having to deal with Mertens, Hamsik et al was bad enough? If you want to attack Napoli, you've got to get past this guy. For a kid of 19 to be controlling the game in the way he does takes a serious footballing brain. Diawara even scored his first senior goal with a penalty against Manchester City in the Champions League. No pressure, kid.
Borja Mayoral
Available for: £36.5m (release clause)
In-game stats:
Need to know: Likened to Madrid legend Raul thanks to his predatory instincts, Mayoral has found first-team chances hard to come by back at the Bernabeu. But with Karim Benzema and Cristiano Ronaldo misfiring lately, it might not be long before Mayoral gets a prolonged run in the team.
Dennis Bonaventure
Available for: £38.5m
In-game stats:
Need to know: A common through-line running across a lot of the wonderkids on this list is that they've had (relatively) big summer moves – and hit the ground running. Bonaventure is no different, having netted five goals in his first six games for Club Brugge.
Alexander Isak
Available for: £40m
In-game stats:
Need to know: A tall, powerful Swedish striker. Remind you of anyone? If Alexander Isak is having trouble shuffling out of Zlatan Ibrahimovic's shadow, he's not showing it. He's already the youngest national team scorer in Swedish history and is aiming to add to his single Dortmund appearance this season.
Franck Kessie
Available for: £40m
In-game stats:
Need to know: Milan have already made sure he'll be their player in 2019, but Kessie is worthy of the spotlight right now. Blessed with incredible awareness, an engine that helps him cover every blade of grass and even goal threat, he's a player who will only get better with age.
Patrick Roberts
Available for: £40m
In-game stats:
Need to know: After a season in which he impressed just about everyone in Scotland, Roberts is back on loan at Celtic for the foreseeable future. Boasting trickery, sleight of feet and a real eye for goal, this English (yes, English) winger will be targeting a breakthrough into the Manchester City and national team set-ups over the next few years. Plenty of work left to do for that in real life yet, though.
Panagiotis Retsos
Available for: £42m
In-game stats:
Need to know: (Probably) known as 'triple word score' to his friends, the Greek centre-back impressed Leverkusen enough that they were willing to fork out over £15m for a player of only 18 league games. Retsos is essentially already a starter for Leverkusen, and a fixture in the Greek national team. His cool style will attract even more attention in the years to come.
Phil Foden
Available for: £43.5m
In-game stats:
Need to know: When Pep Guardiola throws a player into action at 17, you'd best believe he's got something about him. Foden didn't look out of place in pre-season alongside his more illustrious team-mates, and the Stockport native – an U17 World Cup winner with England – could be the benchmark for City's brand new state-of-the-art academy.
Alex Meret
Available for: £43.5m
In-game stats:
Need to know: Young Italian goalkeepers are coming along like London buses these days – and there's some serious competition for the Azzurri's No.1 jersey now that Gigi Buffon has finally announced his retirement. Meret may be behind compatriot Simone Scuffet in the Udinese pecking order, but a season under his belt on loan at Serie A newbs SPAL could do wonders.
Callum Gribbin
Available for: £44m
In-game stats:
Need to know: Judging by his FM stats alone, you'd think Manchester United would have the next Bryan Robson on their hands. Gribbins's technical prowess has only gotten him so far, though, with injuries halting a run in the reserves. But those free-kicks: reminiscent of a certain bleach-blond No.7…
Weston McKennie
Available for: £44m
In-game stats:
Need to know: The tough-tackling Schalke midfielder is living proof that Christian Pulisic isn't the only American excelling in the Bundesliga. With eight appearances to his name already this season and a debut USMNT goal in the bag, his future is looking bright indeed.
Almamy Toure
Available for: £46m
In-game stats:
Need to know: It's easy to forget that Toure is only 21. He's been playing for Monaco for four seasons now and, with most of the team broken up after their successes in 2016/17, he's looking to make the right-back position his own. Calm and collected on the ball, with a penchant for bombing forward, Toure could be another member of Monaco's Golden Generation.
Vinicius Junior
Available for: £48m
In-game stats:
Need to know: This teenage Brazilian has already cost Real Madrid somewhere in the region of £40m – when he was only 16. Crikey. Thankfully, Vinicius's FM stats reflect his wonderkid status; he looks like he'll be a world beater for years to come.
Joe Gomez
Available for: £49m
In-game stats:
Need to know: Gomez has greatly benefited from Jurgen Klopp's rotation policy and injury to Nathaniel Clyne, and already looks a suitable understudy on the right side of defence for Liverpool. He's even won his first caps for England, against Germany and Brazil at Wembley in November.
Carles Alena
Available for: £50m
In-game stats:
Need to know: The next Xavi? Barcelona certainly hope so. Ever since the pass-master departed the Camp Nou, the Catalan giants haven't quite dominated the middle of the park like they used to. With Alena, however, it looks as if they have a star in waiting. La Masia haven't struck gold in a while – but Alena's potential says different.
Malcom
Available for: £50m
In-game stats:
Need to know: Another in the long list of Brazilian starlets who sounds like that weird kid you sat behind in Maths, Malcom surely won't be at Bordeaux for very long. It says a lot that he's barely been overshadowed by his compatriot Neymar in Ligue 1 this season, and the 20-year-old has already come on leaps and bounds from his two seasons in the south of France.
Ramadan Sobhi
Available for: £52m
In-game stats:
Need to know: Ah, that old maxim: 'Can he do it on a wet Tuesday night in Stoke?' For Sobhi, it's a case of been there, done that. His promising emergence in the Potteries has flown a little under the radar; slow and steady rather than wild and explosive. And that's just fine for Mark Hughes.
Wilfred Ndidi
Available for: £55m
In-game stats:
Need to know: One of Leicester's two prodigious Nigerians. While Ndidi hasn't quite plugged the Kante-sized hole in the Foxes' midfield – who could? – the 20-year-old has adjusted to Premier League life admirably. He's not exactly a cookie cutter destroyer in the Kante mould, instead using his powerful engine and rangy frame to marshal midfield and stop opposition players in their tracks.
Oliver Burke
Available for: £56m
In-game stats:
Need to know: Burke has already been around the block. The Scottish winger – who turns 21 next year – has played for Nottingham Forest and RB Leipzig before ending up at West Brom. He's even broken the transfer record for a Scottish player – twice.
Tiago Maia
Available for: £58m
In-game stats:
Need to know: The joys of Football Manager: you can come across a kid you've probably never heard of and then discover that the FM scouts and researchers know their stuff. Tiago Maia is one such talent. After a few impressive seasons at Santos – whose reputation for bringing through talent is fairly good, you might remember – he's plying his trade in Ligue 1 with Lille after a €14m move in summer 2017. Next stop Premier League?
Dan-Axel Zagadou
Available for: £58m
In-game stats:
Need to know: Signed on a free from PSG, Zagadou not only has the best name on this list, but is already right at home in the Dortmund defence. The 18-year-old managed to score his first goal last month, but followed it up with a red card half an hour later in a 4-2 defeat to Hannover. Gah.
Christian Pulisic
Available for: £60m
In-game stats:
Need to know: The American has already taken the Bundesliga by storm and cemented his place in Dortmund's starting XI – no mean feat at only 18 years of age. The lightning-quick winger won't be featuring at the 2018 World Cup, however – and the competition will be worse for it. He's already well on his way to becoming the greatest player ever to pull on the red, white and blue for the USMNT.
Breel Embolo
Available for: £63m
In-game stats:
Need to know: In full flight, there aren't too many more exciting young players than Embolo. Having been ruled out for nearly a year with a serious ankle injury, the Swiss is back and champing at the bit. His decision-making may let him down at points, but his pure physicality and explosive pace make him a worthwhile asset all over the field.
Timothy Fosu-Mensah
Available for: £64m
In-game stats:
Need to know: Louis van Gaal brought Fosu-Mensah into the Manchester United team alongside a certain Marcus Rashford. While his career has stalled somewhat since then (he is still only 19, after all), he's impressed while on loan with a Crystal Palace team who have been shipping goals for fun – and that's not easy.
Kelechi Iheanacho
Available for: £65m
In-game stats:
Need to know: The Nigerian has left Manchester City, but his move to Leicester doesn't dampen his FM potential one bit. He's already out among the leaders in the Premier League's all-time best goals-to-minutes ratio rankings, and Iheanacho is now eager to prove himself at the King Power Stadium. Unless you manage to snap him up first, that is…
Renato Sanches
Available for: £65m
In-game stats:
Need to know: The Portuguese Euro 2016 winner had the world at his feet this time last year. Now? Not so much. Though struggling in a relegation battle with Swansea, he's still able to turn games on his head with his unpredictable play and general ball-carrying skills. His time will come.
Gianluigi Donnarumma
Available for: £67m (release clause)
In-game stats:
Need to know: The next Buffon? Many have come at the king, and many have missed. Milan's Gianluigi Donnarumma, though, is the real deal. Boasting composure far beyond his 18 years, he's already played over 75 league games for the Rossoneri. A legend in the making?
Ben Chilwell
Available for: £69m
In-game stats:
Need to know: Chilwell may not have the pizazz or a huge stack of appearances like some on this list, but he's still very highly rated. Leicester turned down a £7m bid from Liverpool for the left-back in 2016, which looks like a fine decision. The England U21 international is Christian Fuchs's long-term replacement, and is now picking up regular appearances for the Foxes.
Leon Bailey
Available for: £70m
In-game stats:
Need to know: Bailey joined Bayer Leverkusen for €20m in winter 2017, after establishing himself in Belgium with a fine string of displays for Genk. Bizarrely, the 2015/16 Belgian Young Footballer of the Year has turned down call-ups to Jamaica as he feels the national team isn't up to scratch.
Carlos Soler
Available for: £71m (release clause)
In-game stats:
Need to know: Soler has been virtually ever-present since his Valencia debut in December 2016, and it's not hard to see why. The central midfielder is a driving force at the heart of midfield – whisper it, he's reminiscent of a certain Andres Iniesta – and has been heavily linked to Manchester United.
Jesus Vallejo
Available for: £75m
In-game stats:
Need to know: The heir to Sergio Ramos's throne? It sure looks that way. Real Madrid powers have long been keen on the Spanish centre-back, despite his sending-off on debut against Fuenlabrada in October. Given Pepe's old No.3 shirt to start the season, it probably won't be long before he's knocking on the door for Spain.
Jadon Sancho
Available for: £78m
In-game stats:
Need to know: Not many willingly choose to leave the comfort of the Etihad Stadium for a challenge abroad. Sancho, though, is hoping to tread a different path – and already his decision looks a sensible one. The 17-year-old has made his Bundesliga debut for Dortmund and played a part in England's U17 World Cup win, though was recalled by BVB (as was pre-planned) after the group stage.
Theo Hernandez
Available for: £80m
In-game stats:
Need to know: A left-back for Real Madrid who's a bit of a free-kick specialist? Stop us if you've heard this one before. Not many teens can say they've scored against Barcelona in a Copa del Rey final – but then again, most teens aren't Theo Hernandez. He's well on his way to eventually displacing the ever-present Marcelo, and soon could be switching international allegiances from France to Spain.
Ben Woodburn
Available for: £80m
In-game stats:
Need to know: It's too easy – and unfair – to reduce Woodburn to Gareth Bale-lite monikers. Liverpool's young Welshman is already making his own name, having grabbed headlines with a late winner for Wales on his senior debut against Austria in September. Calm and confident on the ball, Woodburn's technical ability belies his 17 years – something his club manager Jurgen Klopp certainly agrees with, having handed him several first-team opportunities.
Tom Davies
Available for: £81m
In-game stats:
Need to know: Ronald Koeman had plenty of detractors at Goodison Park, but the Dutchman knew when to throw young talent in at the deep end. Davies has proven Koeman right, often playing at a level above his far more experienced team-mates. And, yes, Liverpool fans: Everton's most expensive wonderkid will cost £1m more than Ben Woodburn in FM 2018.
Charly Musonda
Available for: £83m
In-game stats:
Need to know: It can be easy to get lost in the shuffle if you're a promising youth player at Chelsea – just ask the many who've fallen by the wayside or been sold on for profit at Stamford Bridge. Antonio Conte, though, has some faith in Musonda, and handed him a first Premier League appearance in the Blues' 2-1 loss away to Crystal Palace.
Axel Tuanzebe
Available for: £85m
In-game stats:
Need to know: Having been on the receiving end of some glowing praise by Jose Mourinho in 2016, Tuanzebe may be a little disappointed not to have featured more since. The 19-year-old is still operating on the fringes of the squad, but there's still plenty of time for the immensely gifted stopper to make his mark at Old Trafford.
Youri Tielemans
Available for: £86m
In-game stats:
Need to know: Tielemans has long been known to FM players. The Belgian playmaker has also been running the show for Anderlecht, even if he ended up powerless to stop a rampant Manchester United in the Europa League last year. In the summer he joined Monaco and is hoping to follow some of the stars who have been and gone with great success at the Stade Louis II in recent years.
Leroy Sane
Available for: £110m
In-game stats:
Need to know: It may have taken some time for the German winger to acclimatise in the Premier League, but boy he's made an impact in 2017/18. Sane was among the standout players of Manchester City's thrilling start to the season, weighing in with goals and assists aplenty for Pep Guardiola's rampant side.
Trent Alexander-Arnold
Available for: £112m
In-game stats:
Need to know: You'll need to fork out a wedge to get your hands on Liverpool's next up-and-coming talent straight away. The right-back has only sporadically appeared for Liverpool but few will forget his wonderful free-kick on his European debut against Hoffenheim. One to watch out for in the coming years, certainly.
Kai Havertz
Available for: £120m
In-game stats:
Need to know: Narrowly missing out on the top five in our 100 Best Teenagers in the World 2017 list, Havertz is probably the best player you've never heard of. Favourably compared to Mesut Ozil, the immensely talented Bayer Leverkusen wizard has the magic to unlock defences anywhere.
Thomas Lemar
Available for: £125m
In-game stats:
Need to know: Arsene Wenger cast admiring glances at the French left winger for most of the summer, and it's not hard to see why. Incisive, direct and an excellent set-piece specialist, it's a shock that Lemar still remains of the Monaco team that was so cruelly broken apart in the summer. All that does is give him an even more prominent role, though.
Marcus Rashford
Available for: £130m
In-game stats:
Need to know: The boy loves a debut. Rashford has netted on his first appearances in the Europa League, Premier League, Manchester derby and Champions League. If you've got £130m to throw Manchester United's way, he might just strike in his first game for you too.
Gabriel Jesus
Available for: £140m
In-game stats:
Need to know: Having made a considerable impact in his first half-season at Manchester City following his arrival from Palmeiras, the Brazilian has carried on where he's left off: bagging goal after goal. If you have the money for him, he can be yours for a whopping £140m
Kylian Mbappe
Available for: £200m+
In-game stats:
Need to know: Not only are you going to have to wait until summer 2018 (at a minimum) to prise the outrageously talented French forward away from PSG, you'll need a world-record fee to do so. In short: dream on. From what we've seen so far, though, Mbappe might be worth it. Quick, strong, and already important for his new club, the young Frenchman is a long-time star in the making.
Unlimited • Under £35m • Under £20m • Under £7m • Under £3.5m
The 95 best Football Manager 2018 wonderkids… sorted by budget
Thank you for reading 5 articles this month* Join now for unlimited access
Enjoy your first month for just £1 / $1 / €1
*Read 5 free articles per month without a subscription
Join now for unlimited access
Try first month for just £1 / $1 / €1
Get FourFourTwo Newsletter
The best features, fun and footballing quizzes, straight to your inbox every week.