FPL: 27 essential Fantasy Premier League tips from old winners and experts
Featuring top player picks and strategic advice for 2020/21 - from ex-champions and the best fantasy football tipsters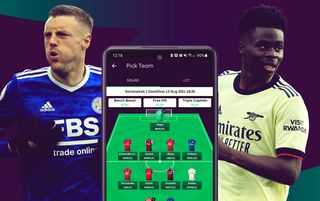 (Image credit: Future)
Want to boss the work fantasy football league this season? Of course you do – because you know that if Mike from accounts wins again, you'll be furiously trawling for jobs on LinkedIn faster than he can squeal 'Ryan Fraser!' again.
Read on with these insightful Premier League fantasy football tips. Heed advice from people who've taken home the trophy and write about it weekly on the best players to pick, how to use the Fantasy Premier League features best and much more. Remember: the deadline is Saturday, August 12 at 11:00 (BST).
Be sure to check out FantasyYIRMA (opens in new tab) on Twitter for all the best tips and tricks on all things Fantasy Football
FPL TIPS What is the point of substitutes on FPL?
FPL TIPS How do I set up a private league on FPL?
FANTASY PREMIER LEAGUE Everything you need to know about FPL this season
Part one - player tips
By John Wallin (aka @FantasyGaffer) from our good pals at FantasyYIRMA – covering fantasy football since 2012
Junior Firpo, Leeds (DF, £5.0m)
Oh boy, we're taking big swings on stats early this season. Strap in because Firpo is less than 2% selected and costs 0.5 more than his teammate Luke Ayling. But the former Barca man fits well with Marcelo Bielsa's attacking mindset. Across the last 365 days he is in the 94th percentile among fullbacks for touches in the attacking penalty area and the 93rd percentile in progressive passes, both on a per 90' basis (per FBRef). Expect his ownership to rise sharply after Leeds navigate a tricky opening four fixtures.
Joao Cancelo, Manchester City (DF, £6.0m)
Cancelo moved from 13 starts to 27 starts last season, better than doubled his shots (15 to 35) and scored twice. He also had three assists, which could have easily been twice or three times that number. 4.9 expected assists was third in the club, trailing only KDB and Mahrez and will hold firm in his role. The other nice thing is he was only once a sub last season; Cancelo + eight matches of your bench defender is a top five FPL defender at season's end.
FPL TIPS Who are the most popular players in Fantasy Premier League?
Trent Alexander-Arnold, Liverpool (DF, £7.5m)
Liverpool's starboy is also an established fixture in their XI and is - at age 22 - entering his fifth season as a member of the first team. A year ago Trent had an off year, recording half the goals (2) and half the assists (8) as he did the year before. He still finished second in total scoring for defenders with 160, just one point shy of teammate Andy Robertson. With big Virg back to boss defensive duties look for Alexander-Arnold to resume regular service in the attack.
Ben White, Arsenal (£4.5m) vs Wesley Fofana, Leicester (£4.5m)
Discount centre backs are a welcome addition as your fifth defender and both White (25% selected) and Fofana (18%) are being counted on for solid returns on a points per million basis. Clean sheets drive value here and Fofana benefits from playing in a side with more continuity, while White's presence is expected to elevate the Gunners back line and propel them back to the top 4.
It's not splitting the baby to say: buy both and rotate. In the opening five weeks you'd get a defender facing: Brentford, West Ham, Norwich twice and Burnley.
FANTASY FOOTBALL
FANTASY PREMIER LEAGUE Everything you need to know about FPL this season
Diogo Jota, Liverpool (MF, £7.5m)
A year ago Mo Salah recorded 0.79 xG+xA/90 minutes. That number included his penalty duty which, when stripped away, left him with 0.66 non-penalty xG+xA/90' the very same as Jota. It's fine to put extra credit around players with penalty duty, but Salah, Mane (0.67) and Jota are exceptional attacking players and only one of them can be had at a discount. Smart business.
Jack Harrison, Leeds (MF, £6.0m)
This pick could just as easily be Harrison's teammate Raphinha, but Raph is 0.5m more and owned in over 22% of sides while Harrison is owned in less than 6%. Last season this duo led Leeds in both expected goals and assists - Harrison 6.6xG 7.1xA; Raphinha 6.0xG 8.1xA - and their fantasy fates are inextricably linked. Give me the guy that costs less and fewer managers own.
FPL TIPS How do you score points on FPL?
Emi Buendia, Aston Villa (MF, £6.0m)
You didn't think we'd get through this without Emi, did you? 15 goals, 15 assists in Norwich promotion campaign got the club up and him a move to greener pastures. He needs no sales pitch but here's one anyway: if Villa are going to make a push for Europe it will be on the strength of Buendia's play and that will translate directly to FPL bonus points.
Jack Grealish, Aston Villa vs Jack Grealish, Manchester City (£8.0m)
The biggest transfer saga of the summer has FPL managers caught in a vice. Or does it? The concerns around Pep Guardiola's rotation have regularly haunted City players and Grealish is unlikely to break the mould if he moves to Manchester. But remember: Jack only needed 2,183' to score 6g, 12a last season, so the upside is there. Last year Sterling made three substitute appearances, Bernardo and KDB two, Mahrez had four. Jack's a starter and will be used in a similar pattern.
If he stays, Grealish is a snip at the price in a side boasting Emi Buendia, Ollie Watkins, Bertrand Traore and Leon Bailey. And if he leaves his surrounding cast gets better. You win either way.
MORE FROM FANTASYYIRMA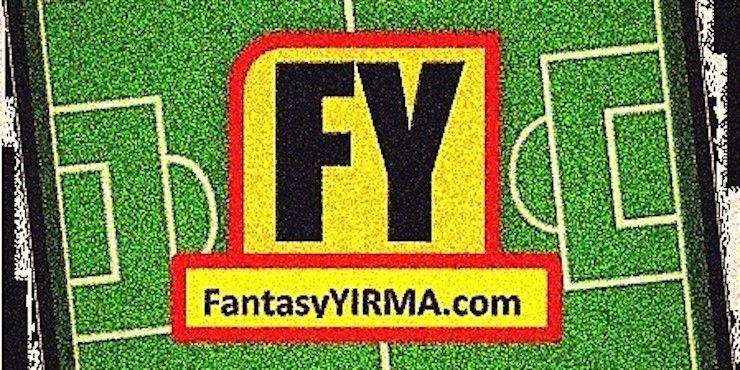 FantasyYIRMA started in 2012 focused primarily on news and previews for the Fantasy Premier League. Following consecutive fantasy coverage across 8 years and more than 300 gameweek's, we are confident in saying we've wasted a large portion of our adult life on Fantasy Football.
Check out our podcast Bang Average on your listening platform of choice where Ryan, John and MikeP chat all things Fantasy Football related each week.
For additional insight covering FPL and draft fantasy emailed direct to your inbox, you can sign up for our free newsletter here.
Dominic Calvert-Lewin (FW, £8.0m)
Forward is a thin position but the top end is loaded with mid-priced starters. None of them is better positioned that DCL. Now 24, this could be the year he breaks the 20 goal ceiling; he's progressed starts (30 to 32) and xG (14.3 to 15.4) and goals (13 to 16). Calvert-Lewin's only down side is a total absence of assists but under new gaffer Rafa Benitez expect him to learn a new trick or two.
Neal Maupay, Brighton (FW, £6.5m)
Maupay is a player who needs a bit of luck. Last season he was in a position for countless goals to be scored, well not countless. His 13 xG resulted in only eight actual goals, but he starts all the time and this squad strengthened the ranks behind him. Despite the big xG number, Maupay's shots fell off considerably - from 90 to 67 - while his accuracy and distance from goals remained largely consistent. This should be the year he puts it all together and scores 15.
FPL TIPS How do you score bonus points on FPL?
Ollie Watkins, Aston Villa (FW £7.5m)
Watkins (35%) is the most selected forward in FPL this summer in part because of his price and in part because of Aston Villa's ridiculous opening fixtures: at Watford, home to Newcastle and Brenford. Even if Villa lose Jack the Lad, they've added a sublime talent in Emi Buendia and are reportedly signing Leon Bailey as well. That's a stacked side which will create a ton of chances for Watkins to finish, and are dangerous enough in their own right that opposing defenses can't key their tactics on stopping the 25 year old England international.
Michail Antonio (£7.5m) vs Kelechi Iheanacho (£7.5m)
These two forwards aren't just matched for price, they're matched for summer selection (13%) and number of brows furrowed as we evaluate their risks. Antonio's injury history is well-documented. In six seasons in London he's made just 133 starts, an average of 22 a season. Iheanacho finally broke out with 12 goals in 1,459 and looked ready to assume the mantle from Jamie Vardy. Then the Foxes signed Patson Daka, the 22 year old with 51 goals in two years for RB Salzburg.
Back-to-back 10-goal seasons for Antonio and West Ham's early schedule give Antonio a slight advantage, but don't forget about Kelechi for when Michail inevitably needs a rest. For added spice: they face each other GW2 at London Stadium.
Part two: 10 key tips for success
1. Did they play during the summer?
Plenty of England stars are only just returning to training this week - and with such a long and condensed season last time around, there are extended breaks for plenty of stars, especially if a big club can afford to give them an extra week or two off. Keeping an eye on the teamsheets for friendlies in the weeks before the big kick-off should help steer your opening selections.
2. Who are the best-promoted players?
Assess the main players from the promoted sides. These teams always tend to offer kindly-priced options that help free up cash to spend elsewhere. Look for regular starters on set-piece or penalty duties and pinpoint defenders who perform well for clearances, blocks and interceptions, which helps their bonus point potential.
MORE FPL Join FourFourTwo's league and win a subscription!
3. Who will be this season's bolters?
Analyse the player list. There are typically one or two players who emerge from the budget bracket to cement a role in our starting XIs. Pinpointing any players who are wrongly classified and playing in a more advanced role can also give us the edge – a 3-5-2 could allow certain full-backs to be pushed up into midfield, for example.
4. Which big club players to go for?
Utilise your three-player allocation for the top clubs wisely. N'Golo Kante is a popular pick due to his budget-friendly price tag but generally offers little attacking threat from the centre of midfield. Focusing on the goal-getters or raiding defenders should reap greater rewards.
5. Forget the new signings
Don't go overboard on new arrivals. It's easy to succumb to the allure of a big-name signing, but there's a definite risk in overloading your squad with players unproven in the Premier League. Give them time to acclimatise and then reconsider if they show signs of settling.
FPL TIPS What is a wildcard on FPL?
6. Which games to target?
Always keep an eye on the fixtures. Those teams with favourable upcoming schedules are more likely to bring in the points, so it's wise to be aware of runs of easy or tough fixtures and plan your transfers accordingly.
7. Always check the injury news
A long-term lay-off can suddenly promote players from the fringes and has the potential to offer us a cheap option with the security of starts.
8. You'll need a strong bench
Keep your squad well stocked for Christmas. The threat of rest and rotation is rife over the festive period and strong benches are essential as top-flight managers shuffle their options to cope with the hectic fixture list.
FPL TIPS What are the different FPL websites?
9. When to cash in your 'chips'
Be patient with your three Chips. Both the 'Triple Captain' and 'Bench Boost' chips are particularly effective when wielded during double gameweeks. These are best played when explosive options such as Raheem Sterling or Mo Salah are handed a pair of fixtures in a gameweek to maximise their points potential.
10. Watch out for influential players
Watch the matches. Studying the statistics can help to an extent but there's nothing quite like scouting your targets in action to help guide those vital transfer decisions.
Part three: General tips from an ex-winner
Pick loads of left-backs, says Greg Wright, who previously won the Telegraph's £40k prize. Oh, and don't make changes after being at the pub...
1. Have a solid pre-season
"You need to do your research, starting in the summer. A few weeks before the season starts I'll look at injury news, transfers and so on, trying to find those unknown players that other people miss. Then in the last week of pre-season, when it's still unlimited transfers, I'll just start throwing players in, tossing teams around – you're looking for that good combination to start with. Once you're happy with your team – unless someone's injured – then it kind of manages itself."
2. Don't be afraid to gamble
"It's no good having the same team as everyone else. In defence, a lot of people go for five players from different teams, playing it safe. I'll go for three from one, two from another. I'm only relying on two teams to keep a clean sheet then. You have to gamble a bit, especially at the end of the season. Don't be afraid to take form players out when they've gone cold – especially if you know most people around you have them in their teams."
3. But be mean in the market
"Think like a real manager. A player might have a goal spurt, but is he actually any good? Would you normally want to buy him? You want the maximum games out of potential signings, so look at their upcoming fixtures, possible suspensions – no matter how desperately I want someone, I won't buy them if they're on four bookings. And, most importantly, don't make drunken decisions at 1am. I've done that before."
4. Ignore reputations
"The best players don't always make the best team. I used to fall for the flashy, skilful players, but they weren't earning enough points, and in most games defensive midfielders never win any. Attacking full-backs are always good, because you might get points at both ends – I played three left-backs in some games. And this is something I got over a long time ago: don't ignore players just because you don't like them."
5. Recharge the batteries
"People's teams usually go wrong when they forget about them, so I have a regular routine. Thursday and Friday, I'll follow the managers' press conferences and check the predicted line-ups. There are also some good Fantasy Football websites. But as soon as the weekend games are finished, unless there are midweek fixtures, I switch off until Thursday again – you get too into it otherwise. And I stop altogether in June. It's a long season. You need a life as well."
GUIDE Premier League live stream best VPN: how to watch every game from anywhere in the world
FPL TIPS The top 30 Fantasy Premier League players from last season
FPL TIPS Strikers, midfielders or defenders: what is the best way to spend your FPL money?
Thank you for reading 5 articles this month* Join now for unlimited access
Enjoy your first month for just £1 / $1 / €1
*Read 5 free articles per month without a subscription
Join now for unlimited access
Try first month for just £1 / $1 / €1